2727 S. Kinney Rd.
Tucson, AZ 85735

PHONE 520-578-6085
FAX 520-578-6385

EMAIL contact@catmountainlodge.com

OFFICE HOURS
10:00 am - 7:00 pm

COYOTE PAUSE CAFE
Website & Hours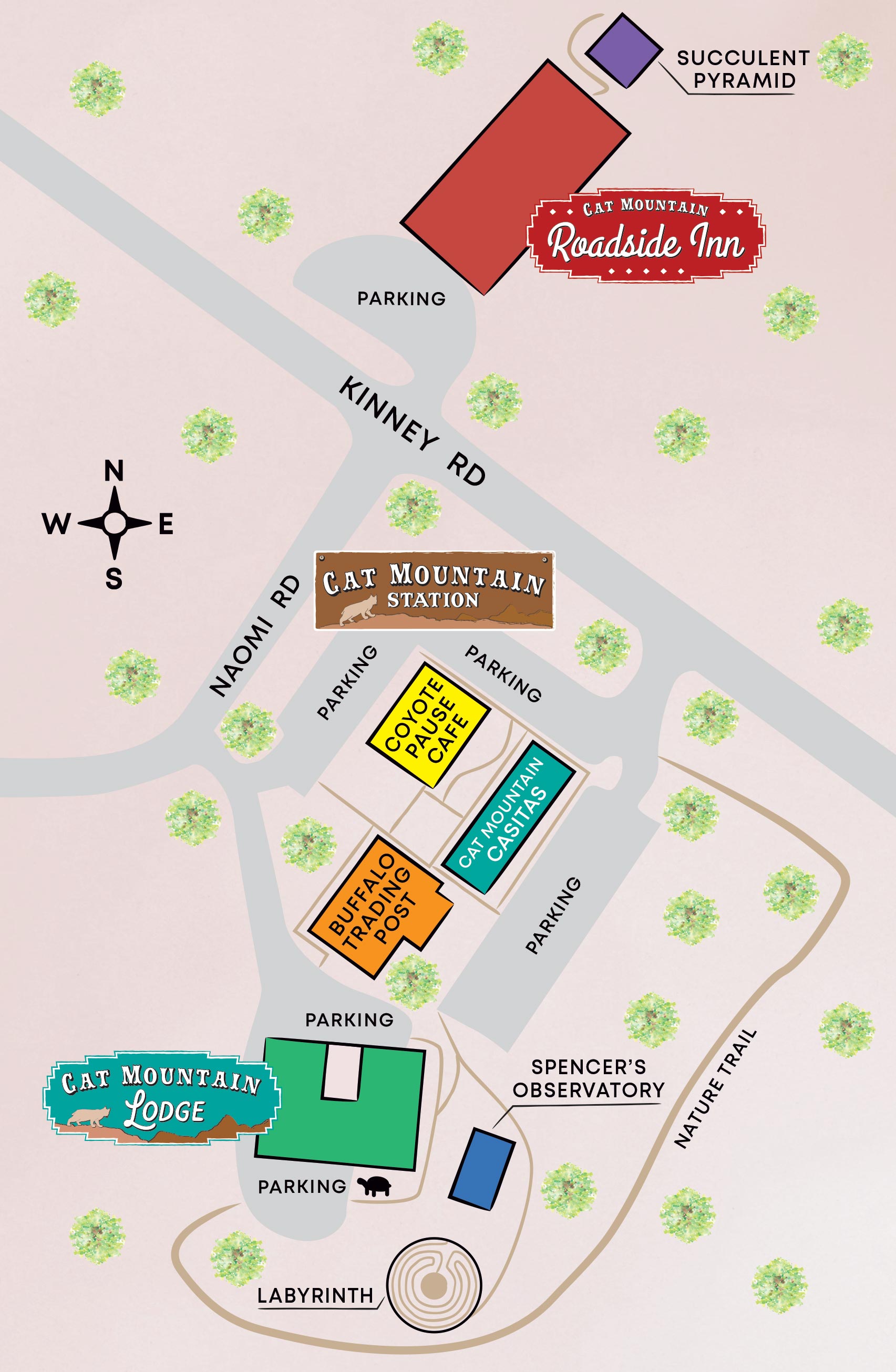 The Lodge is located just behind Cat Mountain Station.
Scenic drive from Tucson through Gates Pass: It's a beautiful scenic route! Go west on Speedway out of the city, and continue on Gates Pass Rd. until it dead-ends at Kinney Rd. Turn left onto Kinney Rd. and enjoy the scenery in Tucson Mountain Park. As soon as you exit the park boundary, look for Cat Mountain Station on your right. It is the first business on the right & the B&B is situated behind the complex.